About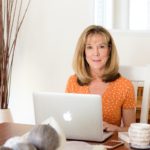 My name is Collett Smart. I am a psychologist, qualified teacher, speaker and internationally published author. I have 25 years' experience working with young people and their families, in private and public schools, as well as in private practice. I am also 'Mum' to 3 children.
Facebook Community

THEY'LL be OKAY!
Book Reviews
Kim McCabe
"They'll be Okay is an essential parents' toolkit. Positive and practical. It is packed with good advice for parenting through all your child's ages and stages."
Author & founding director of Rites for Girls
Steve Biddulph
"I was immediately drawn in ... pitched so well in tone and content – readable but not dumbing down the subtlety or complexities of relating ... I am finding my thoughts extended and understanding deepened by reading it. It's really WELL DONE!"
Psychologist & Parenting Author
Gary Wilson
"THEY'LL be OKAY is brimming with awkward subjects and actual questions from teens/tweens. Smart supplies practical tips for dealing with them. Parental feelings of helplessness are likely to diminish substantially - replaced by confidence"
What's happening?