Handling a Rebellious Teenager: 10 Practical Tips
Collett's fortnightly radio segment. Listen here.
Article by Clare Bruce.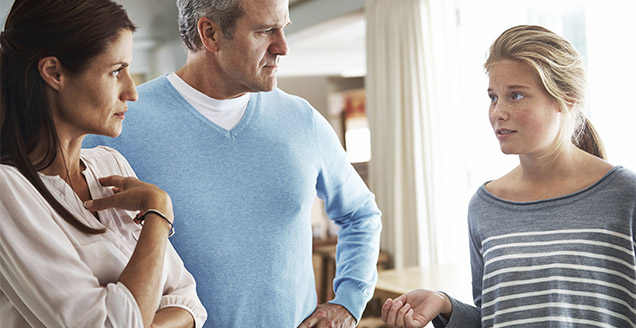 Parenting is challenging role at the best of times—but if you have a rebellious, wayward teenager, you've got an especially tough gig.
Late nights make you worried and exhausted, fights and hurtful words can leave you angry or heartbroken, and self- blame may set in as you try to work out 'what went wrong'.
Family psychologist Collett Smart offered some keys for parents to handle a rebellious teenager, but first, she said, it's important to determine whether your teen is actually rebelling, or simply going through a normal growing up process.
Rebellion vs Normal Teen Behaviour: Know the Difference
If your teenager's pulling away from you, disconnecting, spending most of their time away from the home, and ignoring some of their childhood boundaries, that's quite normal behaviour, says Collett.
"They're trying to become their own person," she explained. "It's actually called developmental individuation. That's the fancy term. They want to grow independent. They don't always want to do everything their parents do. They will say no to certain things, or sometimes flat-out refuse and push a little bit.
…
Continue to full article here.
Collett has a fortnightly radio segment on Hope 103.2 Mornings – read more articles here.