"You know what's really exciting about video games is you don't just interact with the game physically—you're not just moving your hand on a joystick, but you're asked to interact with the game psychologically and emotionally as well. You're not just watching the characters on screen; you're becoming those characters."

—Nina Huntemann, Game Over
Due to the expanse and relative newness of technology, we often hear about the (very real) risks to children online, more than the benefits – particularly in the realm of online gaming.
The risks we know about, due to 5 decades of research:
Addictive / Pathological gaming – affects family, social interaction, schooling and psychological functioning (Anderson et al, 2012).
Attention deficits, impulsivity and hyperactivity are linked to (exacerbated by) the amount of time spent playing video games (Bailey et al, 2010; Swing et al, 2010; Gentile, 2009 & 2010).
Poor School Performance is affected by the amount of time spent playing online games, due to time displacement (Anderson & Warburton in Growing up Fast & Furious, 2012).
Time spent gaming as well as psychosocial factors such as impulsivity, social competence and emotional regulation all predicted the development of pathological gaming (Gentile et al, 2011).
5 decades of experimental, cross-sectional and longitudinal studies have found that exposure to violent video games leads to increased aggression (Bartlett, Anderson & Swing, 2009).
98% of paediatricians in the US believe violent media exposure to have a negative effect on childhood aggression.
Playing violent video games is a significant risk factor for increased aggressive thoughts, feelings and behaviours, which lead to desensitisation to violence, increased positive attitudes toward violence and decrease in pro-social behaviours, such as empathy and helping (Prot et al, Children Adolescents & the Media, 2012), Anderson & Warburton, 2012).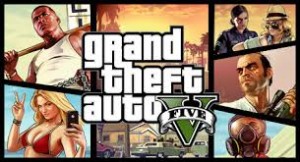 Of course, not every child playing Grand Theft Auto is about to become a mass murder – it is far from simplistic.
There are obviously a number of factors combined i.e. social, behavioural, economic, biological and mental-health, playing their part in shaping the child.
Although, I am always interested in observing how children, on a steady diet of GTA, treat their siblings, mothers, peers and teachers, on a daily basis.
Just as children learn skills at home and on the playground, they learn multiple skills while playing games online.
The question to ask ourselves as parents is this,

"What skills are my children learning from this game?
 So what's the good news?
There's a teacher in your child's pocket!
Educators have long recognised the potential of software and games to teach. Because games:
are motivating (and fun)
provide immediate feedback (and reward)
can adapt themselves to the level of the learner
provide repetition to the point of automaticity
encourage distributed learning
can teach for transfer of knowledge (into other contexts)
utilise many excellent teaching techniques
can improve self esteem and mood
(Gentile, D. A. & Gentile, J. R. (2008).  Violent video games as exemplary teachers: A conceptual analysis.  Journal of Youth and Adolescence, 9, 127-141 )
Well-designed games are great teachers of Coordination and Spatial Cognition. Just ask your laparoscopic surgeon. Honestly!
A study indicated laparoscopic surgeons, who are gamers, are better at surgery. Video game skill correlates with laparoscopic surgical skills (Rosser et al., 2012). Games may also lead to better pilots in our skies. An early experimental study of Israeli Air Force cadets that trained using the game Space Fortress 2, had better subsequent flight performance. As a result, the game became a part of the training program of the Israeli Air Force.
So, think of Minecraft or Cut The Rope, as training ground for your little surgeon or pilot.
Of course many games and apps are designed purely with educational outcomes in mind (Times tables are a lot more fun in our house these days).
e.g. Spellosaur, Splash Math and Mathletics
The advent of Exergames (Wii Sport, Wii Fit, Just Dance) is a new avenue for bringing exercise into the lounge room (think Jane Fonda for the new generation).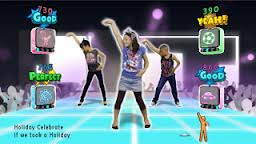 Pro-social benefits
We have also discovered that pro-social games improve pro-social and helping behaviours, in both the long and short-term (Found in Singapore, Japan and the USA)
e.g Supermario Sunshine, Zoovet
Therapeutic benefits
We are only just beginning to see the therapeutic, rehabilitation and health-related benefits of gaming.
Children's hospitals use games for pain management regulation. Games are also used to help patients manage chronic diseases, such as childhood cancer, diabetes and asthma (Science Translational Medicine, 2012)
Patient Empowerment Exercise Video Game (PE Game) designed in the US, is an activity-promoting game specifically designed to improve resilience, empowerment, and a 'fighting spirit' for pediatric oncology patients.
"If games like ours can help patients to feel better and motivate them to manage their health care or physical therapy, then I believe we will soon see the medical community saying, 'game on!" Prof. Roger Altizer, director of game design and production for the EAE program,
#gameon
Gaming, being the subject of my PhD, has me fascinated by the work of Young and Well CRC. They have just launched their #gameon report, which supports the above mentioned studies of games-as-the-excellent-teacher.
'Although we know that excessive gaming and violent gaming can have harmful effects on mental health, the positive side to gameplay can sometimes be overlooked.' Young and Well CRC
Mental health benefits
'Moderate gameplay can contribute to positive emotions, emotional stability and the reduction of emotional disturbances.' (Videogames and Wellbeing: A Comprehensive Review, Young and Well CRC)
e.g. apps for mental health: Managing self harm, bullying no-way, managing anger, increasing thankfulness
Continue talking to children about gaming habits:
Educate children about media effects generally, and video game effects specifically.
Regulate time spent gaming and balance this with face-to-face interaction, sport and other activities.
Encourage pro-social and educational game use.
Keep gaming consoles in public areas and out of bedrooms, especially at night.
Play video games with your children – this effect on children is positive.
'It is true that as a player you are "not just moving your hand on a joystick" but are indeed interacting "with the game psychologically and emotionally." Video games are neither inherently good nor inherently bad. But people learn. And content matters.' 
What games do your children enjoy? Do you have any other suggestions?
Linking up with Kirsty from  My Home Truths for I Must Confess.