(Although not strictly about teens, this post on child sexual abuse is an important topic to raise. For some children, the first time they make a disclosure is in their teen years.)

We were sitting on my bed. I will never forget the uncontrollable sobbing. Anguish. Pain. Heartbreak. Relief.
Relief that 'the secret' was exposed at last.
Although my friend was in her early teens, she had carried this terrible knowledge around for too many years. A knowledge borne out of experience. Experience that one so young should not even be aware exists in this world.
But unfortunately, there was not to be the 'happy ending' that my naive teen mind envisaged. I thought it would all 'be ok', as soon as she told an adult. The adults in her life would love her, protect her, and get her the help she now needed. Surely?
No.
What was a response?
"There are two sides to every story!"
Two sides to a story? Um…what? How can there be two sides to a sexual abuse story of a young girl? Sexual abuse at the hands of a grown man! As if a young girl would somehow lie in detail about such acts or worse still, actually encourage sexual encounters with this person.
Young people do not lie about such acts. You always start by telling a child that you believe him when sexual abuse is mentioned*.  One of the biggest reasons a child never 'tells', is because he fears not being believed. Fears that the family will be torn apart, because of his story. Or in my friend's case, fears being told she was somehow to blame.
The common dilemma
Now, as a mum to 3 children, I too tread the blurry line of maintaining my children's age appropriate innocence, while providing them with enough knowledge to keep them safe.
I also find that parents are often embarrassed to talk to one another about their child's sexual curiosity, because they don't always know what is 'normal'.
In teaching children about body safety, we need to first be aware of what constitutes healthy curiosity. So, may I assure you that children have a natural inquisitiveness about their bodies and about sex. Sexual curiosity is part of a child's learning about her gender.
Jaynees Sanders (author of 'Some secrets should never be kept') provides a list of normal, age appropriate childhood behaviors around sexual curiosity. If you notice any of these behaviours try not to react in a negative way:
babies, toddlers and young children exploring their genitals and enjoying being naked
question about why boys have a penis and girls don't. i.e. trying to work out the difference between what it is to be male and what it is to be female
showing others their genitals
playing doctors and nurses and/or mommies and daddies, kissing, holding hands with children of a similar age
using slang words or 'rude' words they have picked up. (Usually related to body parts or bodily functions)
looking at each other's body parts (particularly children under 7, close in age and who know each other ) in mutual agreement. i.e. no-one is being forced to show each other their body parts
curiosity about 'where they came from'; may be giggly and embarrassed about body parts discussion
If you believe some of these behaviours are becoming excessive (or happen while your boss is at dinner), gently redirect your child's attention elsewhere. Also use it as an opportunity to talk about body privacy (see books below).
Why we need to be having these conversations
Statistics indicate that 1 in 3 girls and 1 in 6 boys will be sexually interfered with before their 16th birthday (Fergusson & Mullen, 1999). This is truly frightening, and as many experts point out, this statistic only reflects reported cases.
Also, only 11.1% of children will NOT know their perpetrator. The community's focus has so often been on 'stranger danger' — however, the reality is, the perpetrator will be most likely be someone in the child's immediate family circle and a person they know and trust.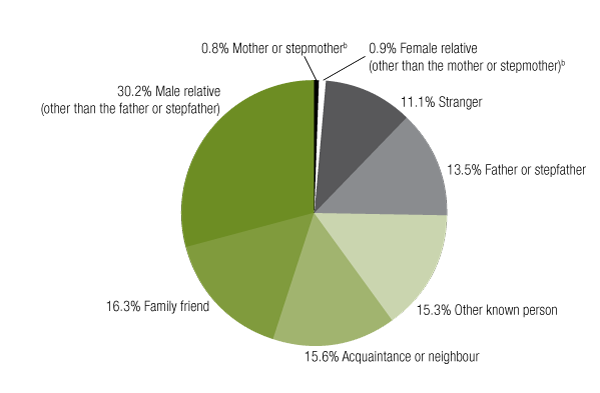 Warning signs of possible abuse or exposure to pornographic images (which also falls into the realm of child abuse) include, knowledge and use of language that moves beyond body parts and simple curiosity. i.e. Knowledge and use of language about sex or sexual acts that would only be appropriate in an adult relationship.
So what can you do?
There are a number of fantastic books available to teach children body safety skills. Children are visual learners so story is an excellent medium when broaching this subject with your child. Here are Jayneen's top ten.
Top Ten Books to Empower Children About Their Bodies
'Some Secrets Should Never Be Kept' by Jayneen Sanders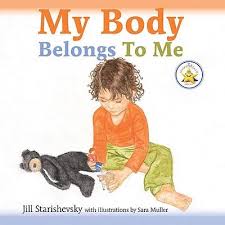 'My Body Belongs to Me' by Jill Starishevsky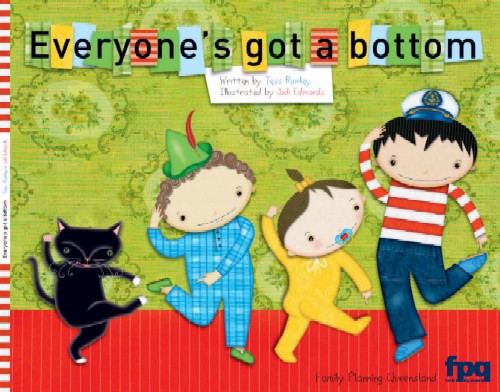 'Everyone's Got a Bottom' by Tess Rowley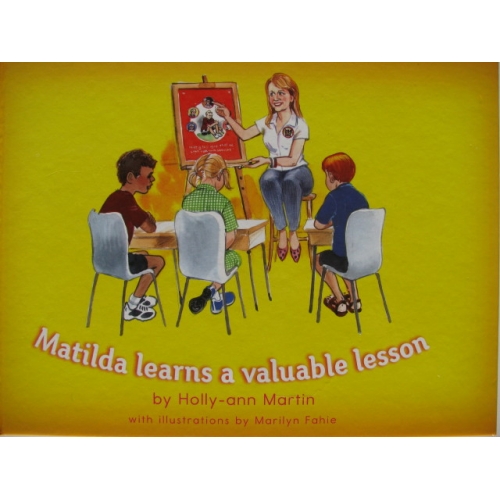 'Matilda Learns a Valuable Lesson' by Holly-ann Martin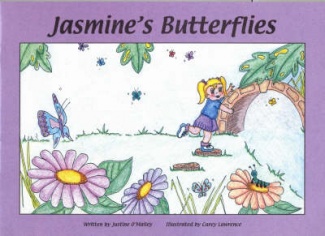 'Jasmine's Butterflies' by Justine O'Malley, published by Protective Behaviours WA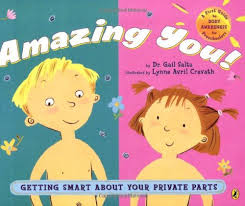 'Amazing You - Getting smart about your private parts' by Dr Gail Saltz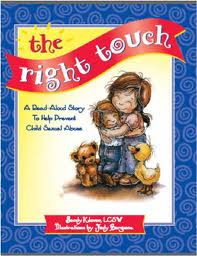 'The Right Touch' by Sandy Kleven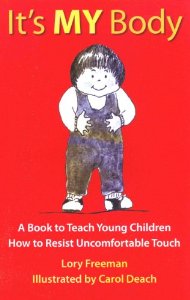 'It's My Body' by Lory Freeman Girard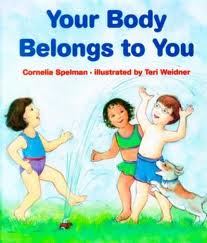 'Your Body Belongs to You' by Cornelia Spelman
'I Said No!' by Zack and Kimberly King
If you need someone to talk to, please begin by seeing your local GP. Alternatively, call Lifeline on 13 11 14
My next post will be on talking to children about body safety.
My post on "Talking to children about sex" - the how, the when and the why – is also popular.
Thank you to Jayneen Sanders (aka Jay Dale) for her recommendationed books (above). Jayneen is a teacher, author, mother of three teenage daughters and an active advocate for sexual abuse prevention education, both in the home and in schools.  Jayneen is the author of the children's picture book 'Some Secrets Should Never Be Kept'. To be read to children ages 3 to 12 years. 
The book includes notes to parents, and discussion questions to guide parents, caregivers and teachers. Available on www.somesecrets.info in Australia and on Amazon for families outside Australia.
*(Footnote: I am hesitant to add, but it needs to be mentioned, in an extremely small percentage of cases, some children have been found to have made up details about a teacher or someone they know. This is another area altogether but it needs to be taken seriously, because there will certainly be underlying issues with the child, for this to occur. The child still needs to gain assistance from a trained psychologist. However, young people rarely lie about such acts. When sexual abuse is mentioned by a child it should always be taken seriously. Believing children should be our default response!)