Collett Smart is a psychologist, qualified teacher, lecturer, author and mum of 3.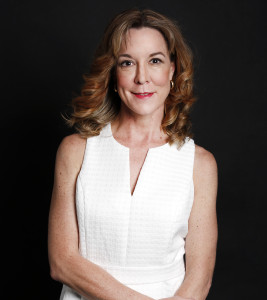 She has spent the last 20 years of her career working in private and public schools, as well as working in private practice. Collett holds a degree in teaching and a post graduate degree in psychology, with a focus on working with children with additional educational needs. Collett's knowledge has led to her working with children, teens and their parents around Australia, inner city London in the UK, and in Africa.
Collett's working week involves varied but complimentary roles. These include – delivering seminars, consultancy, teaching at a university in Sydney, media appearances and being mum to 3 children aged 9, 14 and 16 years old. She is also an Ambassador for International Justice Mission Australia.
While working as both a school psychologist and a private practitioner, she has been privileged to walk alongside hundreds of parents and children over the years. The experiences of families and their amazing schoolteachers, brought her to an understanding of what may be considered, 'best practice'.
Her work in schools provides Collett with an holistic view of children and teens, as she is able to observe students within their daily environment, interacting with peers, teachers and parents on a regular basis.
Seminars
Collett runs seminars for psychologists, counsellors, GPs, teachers, parents and students.
Her seminars are grounded in current research, as well as years of practical experience in both one-on-one counselling and schoolyard settings, with children.
As the old saying goes, 'children are not born with a how-to manual' and there is no cookie cutter approach to parenting. There are however tried, tested and researched guidelines that are found to be effective for many families. Collett makes use of these, as well as her collaboration with other counsellors, academics, nutritionists, specialists, teachers and youth liaison officers, to bring you the most sound advice.
In the media
You may have heard Collett's fortnightly segments on Hope 103.2 and occasionally on Channel 7, Channel 9 and Channel 10, as well as on other radio networks, including ABC Radio, 2GB, 2UE, and 4BC.

 She also has articles published on The Punch, ABC's The Drum, Online Opinion, Mamamia.com, The Hoopla, iVillage and various other publications. Please visit the media page here.
"Please join me here, as we explore the latest research, practical strategies and general wonder of raising this generation." Collett